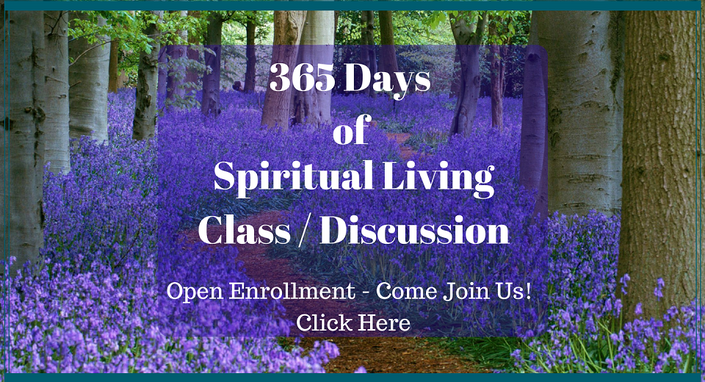 365 Days of Spiritual Living
"365 Science of Mind: A Year of Daily Wisdom" is one of the top 100 spiritual books of all time. I was first introduced to this book when I met a woman who said she had read the book every day, every year, for the past 27 years because she had no spiritual community near her. And, she said she found new and deeper insights every time she read it. She made a lasting impression on me.
This "course" is a weekly, open discussion of the daily readings in the book, "365 Science of Mind: A Year of Daily Wisdom" by Ernest Holmes. We meet the first 4 Saturdays of every month and discuss the previous week's readings. All voices are heard. Questions welcomed! Come join us!
Here's how it will work. Each day you'll read the reading for the day. Each of the readings are short; it takes less than five minutes but it completely sets the tone for living the day in Spirit.
You may be able to find the book online, you can buy the app for your phone in the App Store or Google play - I think it's $4.99, or you can buy the physical book, or Kindle book, on Amazon. I don't profit in any way from the book or the app. I just love the book!
We join together in spiritual community every Saturday morning on the phone or on Zoom (an easy to use, free platform.) In an hour, we talk about the previous 7 days readings.
We talk about the things that struck us or had particular meaning for us, or even raised questions for us. Sometimes you might even disagree with a passage and we talk about that, too.
Everyone's voice is heard. Our conversation ranges wide and deep and we always talk about personal application of spiritual principles. We learn, share, laugh and grow. We talk about how to live a spiritual life every day no matter what's going on politically or culturally in the country or the world.
If you think of yourself as spiritual, or as spiritual and not religious, you must be a part of this. A daily, yet quick, spiritual practice is essential to stay centered, focused, and to remember who you really are. This discussion group will take you deeper into spirituality than any other practice you do.
One of the things that is so beautiful about this book is there's no beginning and there's no end. You can pick it up and begin anywhere and go through it for 365 days. And then begin again. After I met the lady I mentioned above, I met others, too, who told me they had read it every year, for many years.
There are four sessions a month. If a month has five Saturdays, we skip the last one. The class is priced by the month and is less than $15. a session. This class is ongoing. So when you enter your credit card you will be paying by the month and will be automatically billed at the beginning of each month. You can, of course, cancel easily at any time.
Just $49 per month.
The class is led by Rev Lorna (Bradley) Levy who is a minister in the Centers for Spiritual Living and this class is an offering from the School of Manifesting, a Virtual Center for Spiritual Living.
If your prosperity is not yet flowing as you'd like it, contact Rev. Lorna and we will work something out so you can join us.
We are a 501c3 virtual ministry of CSL. Your tithes and donations are gratefully accepted and help us offer scholarships to those who need them.. To donate, click here- https://text.gives/spiritual or Text 'spiritual' to 855-735-(2437) to give.
Your generosity is greatly appreciated.
Your Instructor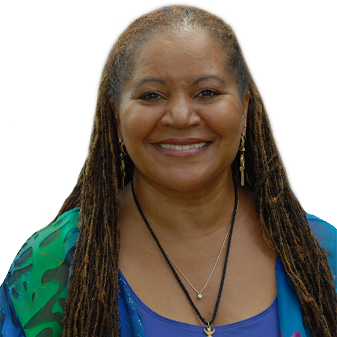 Rev. Lorna is a long-time minister with the Centers for Spiritual Living, teaching the ancient wisdom and quantum science of manifesting. She is known around the country as a funny, compassionate and irreverent speaker. She is always in great demand!
Lorna Sophia Levy is one of a very few licensed "Law of Attraction" coaches in the United States. She can be reached at: Dir at SchoolofManifesting dot com

Frequently Asked Questions
When does the course start and finish?
The course starts now and continues through the year. You can join at any time. We meet the first 4 Saturdays of every month at 11 am Eastern time for approximately one hour.
Do I have to buy the book?
In order to do the brief daily readings you need to have access to the book - 365 Science of Mind: A Year of Daily Wisdom from Ernest Holmes. It is available new or used on Amazon, or in Kindle format. I have not found a downloadable version in pdf, just the Kindle. It is also available as an app for your phone or tablet. The app is $4.99 and is called Ernest 365.
What if I am unhappy with the course?
We would never want you to be unhappy! If you are unsatisfied with your purchase, contact us in the first 30 days and we will give you a full refund.